'Girls Compete, Women Empower'
I came across this quote just a week or so ago & it really resonated with me. Not just because I'm all about trying to build my fellow woman up, but also because it's sometimes all too obvious that there are so many of us putting ourselves or each other down.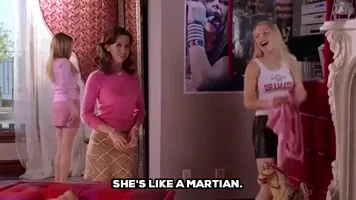 I feel like it stems from school a little; you know when you were stood in the hallway judging another girl for the boyfriend she's got, or for the colour she's dyed her hair; or you're being gossiped about because you're 'too fat', failing maths or your teeth aren't straight. How come they never teach us that we should be building each other up, instead of tearing each other down? I mean it's been ten years since I finished school, so who knows! Maybe they are teaching that now. Point is, we as women, especially in this day and age, really ought to be standing shoulder to shoulder, not back to back ready for a cowboy style showdown.
I'll be the first to admit I'm not innocent of being a gossip or bitchy on occasion. It comes too easily sometimes, especially if there's somebody who really rattles your cage. I think the key here, is to be happy within yourself. If you love who you are and you radiate positivity, other women feed off of that; it's inspiring. It's actually sexy to be relentlessly and unapologetically YOU, and I really believe that in a society that's always trying to put us in a box, we need more women to set the tone for the rest of us who maybe aren't as confident or self-loving.
Us girls really do have soo much to gain from one another. You know when you see someone killing it? Whether it be with her career, or happily married, or whatever…just happy. Surely it serves us better to admire that, to be inspired by that? Rather than be critical or negative? It's a similar thing if you see somebody in a bit of a fix; someone not doing so well or in a bad place. Surely it calls for understanding and not being judgemental? We'd serve each other so much better if we reached out a hand rather than seize an opportunity to tear somebody apart. Common sense when you think about it!
With that, I want to take today to show love and appreciation for woman-kind. I want to take it back to the days Geri Halliwell donned a Union Jack dress and pumped for Girl Power.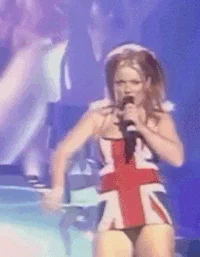 I would like to say thank you to the girls, my fellow bloggers, who comment on and support what I write and who are themselves, bloody brilliant bloggers! To my girlfriends -one of which is herself on the blogging bandwagon (you can check her out here) – both of which I've known forever, and who I love endlessly.
To my Aunt who is the epitome of a free spirit; my Nan who is a tower of strength; my little sister who is going to blossom in to absolutely the most beautiful flower the world has ever seen. To the women standing for something, being strong, showing courage, being themselves, doing their thing, surviving, living their dreams, loving themselves – I salute you.
Here's to being a better woman, and building each other up!
Big kisses,
Come find me on Instagram: @katscarlettj